The whole building envelope has a homogeneous appearance thanks to glass elements used as cladding and tiles. Both the facade and the roof are fully covered with PV elements...

Architect Andreas Kaufmann
``Just as we started the design of the facade a significant development within the solar power market was made (N.B. custom made modules)``.
Grosspeter Tower's height and architecture makes it one of the city's most striking buildings. Its shape comes from the concept of two interlocking volumes, which present themselves in a different form from every angle. The project provides mixed-use with offices and a hotel, according to the "core and shell" principle, a basic fit-out and a tenant fit-out. The very stringent quality requirements in the building's overall concept also result in an excellent eco-efficient footprint. A borehole heat exchanger array provides the heat-pump system and cooling unit with geothermal energy. Photovoltaic surfaces are integrated into the facade and on the roof. Grosspeter Tower is an sober and elegant example of the successful symbiosis of solar techniques and architecture.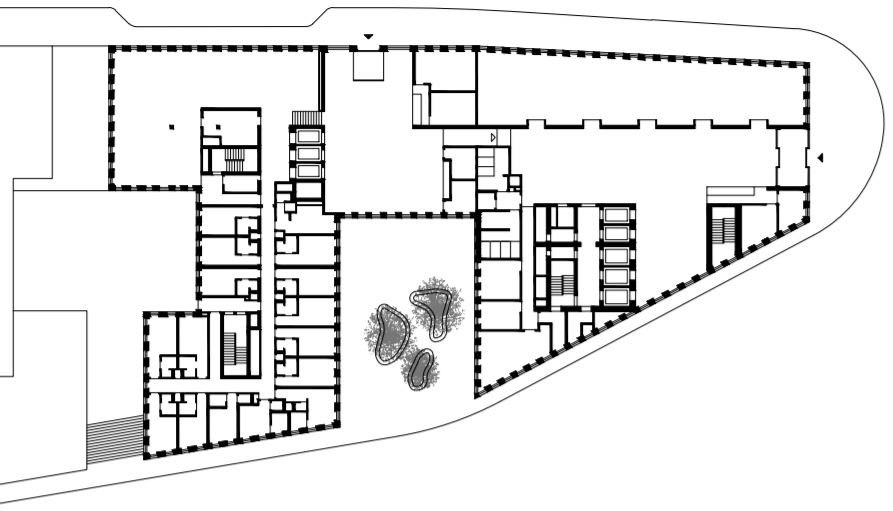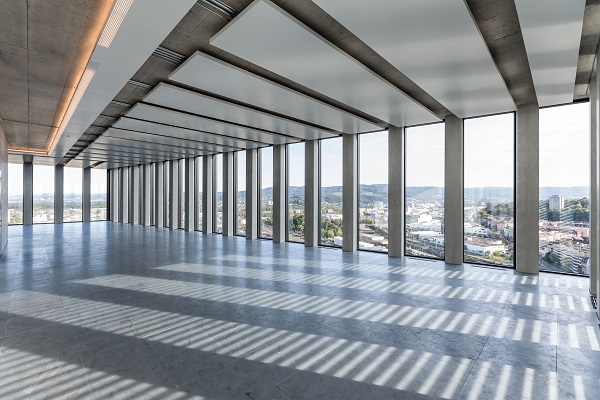 View of the indoor space.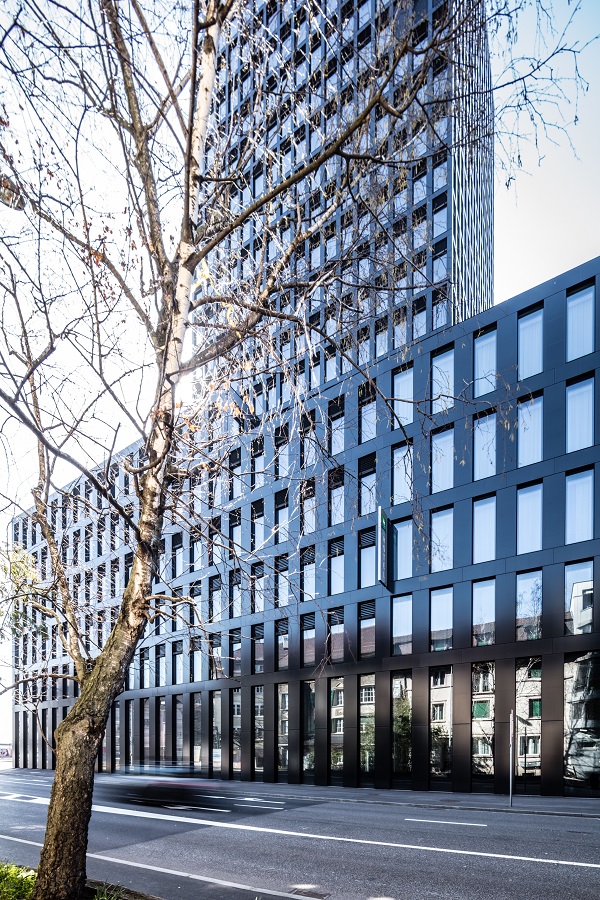 The facade is half window, half integrated photovoltaic system.
| | | |
| --- | --- | --- |
| | | |
| Active solar surface | 770 m² | 4800 m² |
| Active solar surface ratio | >75% | >50% |
| Peak power | 100 kWp | 440 kWp |
| Building skin application | Flat roof | Cold facade |
| | | |
| --- | --- | --- |
| | | |
| Storage | – | – |
kWh (roof and facades)
Source: Solaragentur, Solar Preis Publikation 2017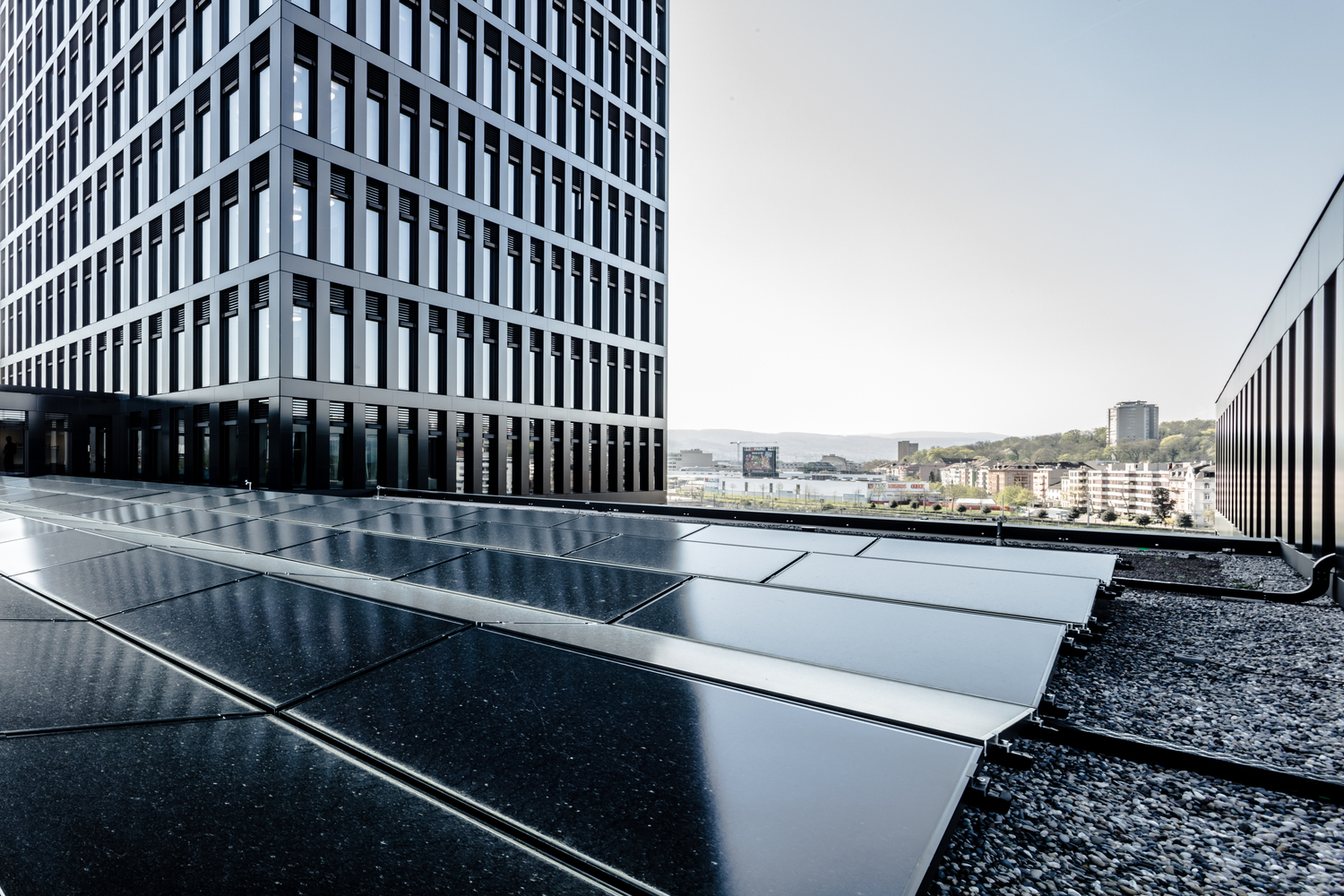 The roof photovoltaic installation has a power capacity of 100 kWp.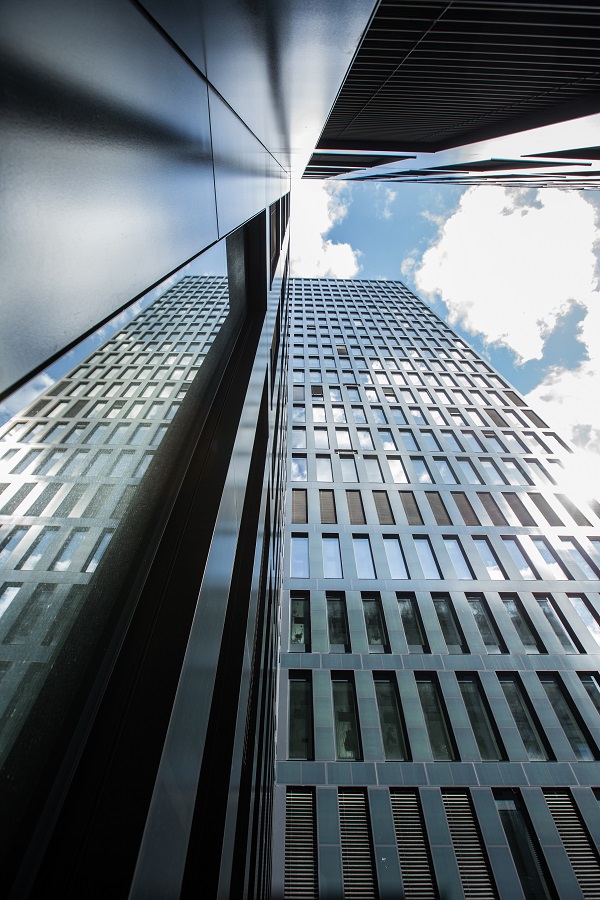 The solar module sizes vary widely: around 450 different, customized and customer-specific thin-film solar module types were used in all opaque facade surfaces of the skyscraper.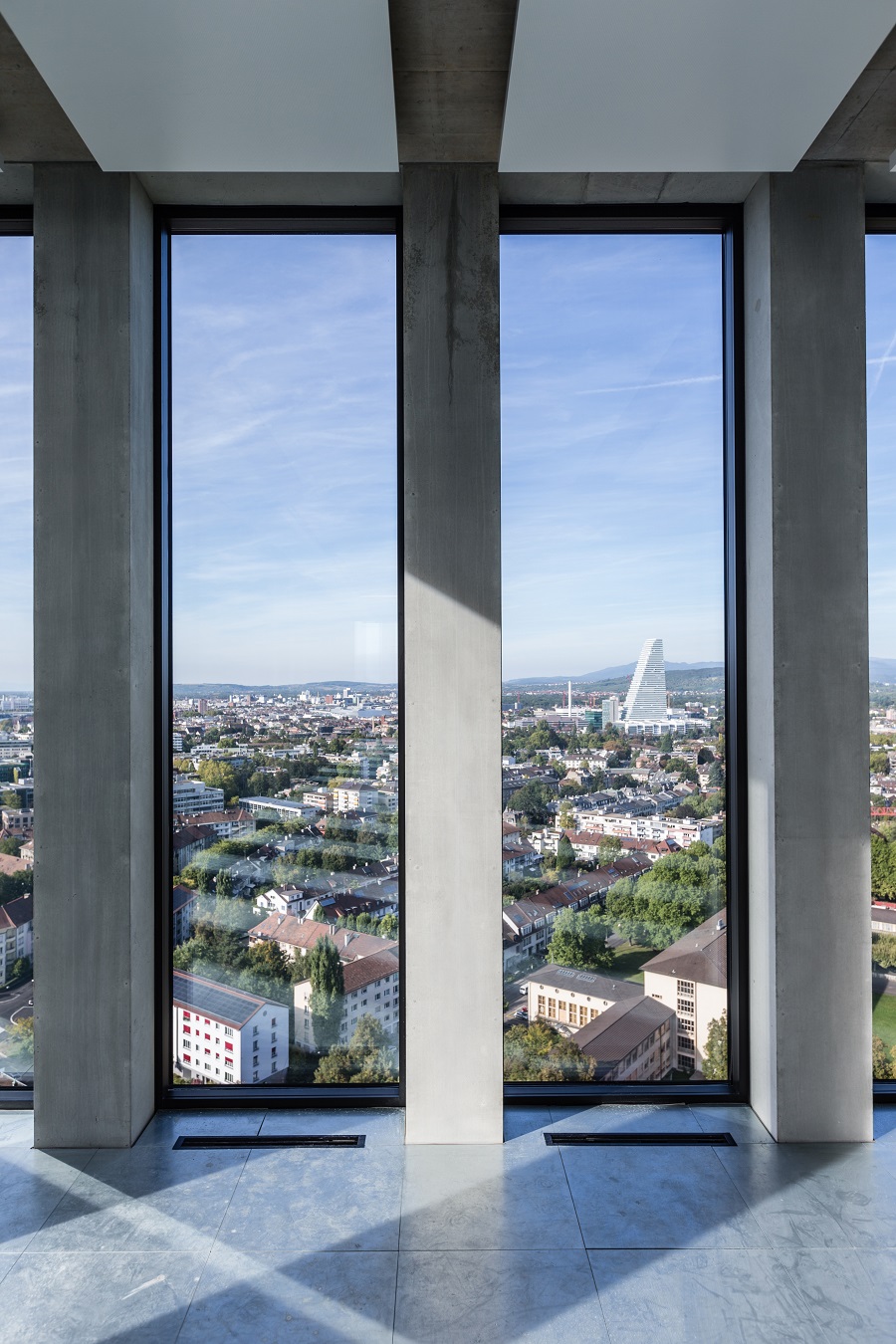 The windows are all full-height.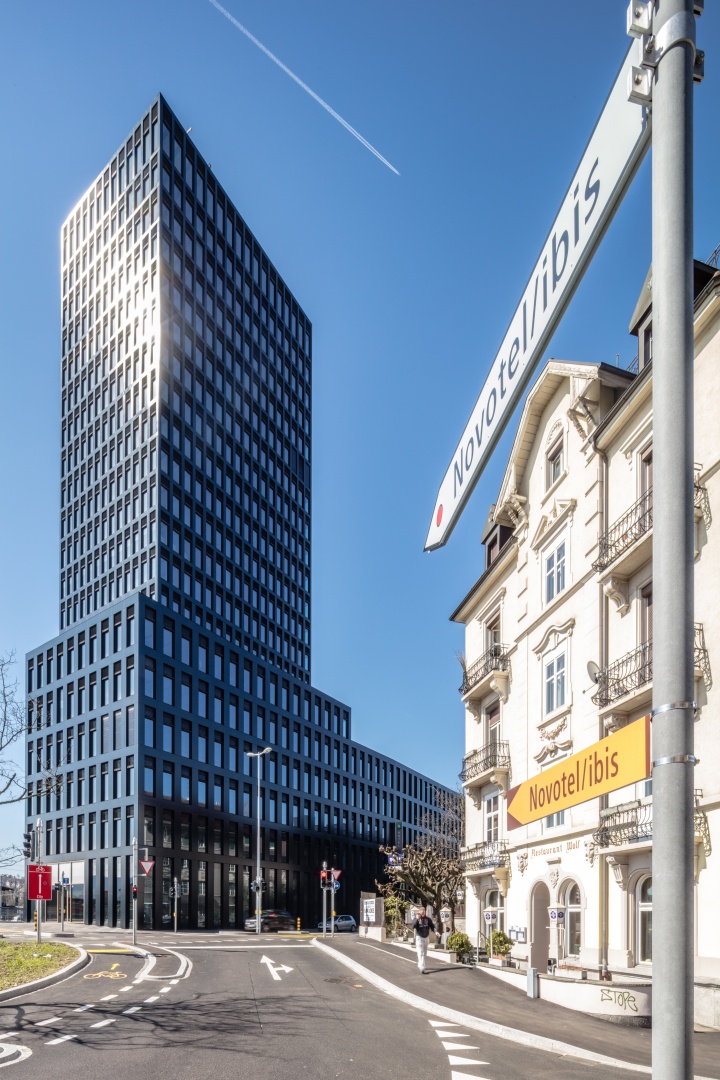 Within the six-storey base are a hotel, conference rooms and office spaces.
The supporting structure is made of flat concrete slabs which form the skeleton of the structure and are insulated with a layer of mineral wool. Thin-film photovoltaic modules are integrated into all facade elements. There are more than 450 different types of PV facade elements to match the width and height of the facade panels. All facade components are in aluminium, steam-tight on the inside and rain-tight on the outside, at the bottom these elements are positioned on a continuous angular profile made of steel, they are fixed sideways and at the top are fixed with dilating punctures inserted in the shell construction. The sun protection is mounted outside.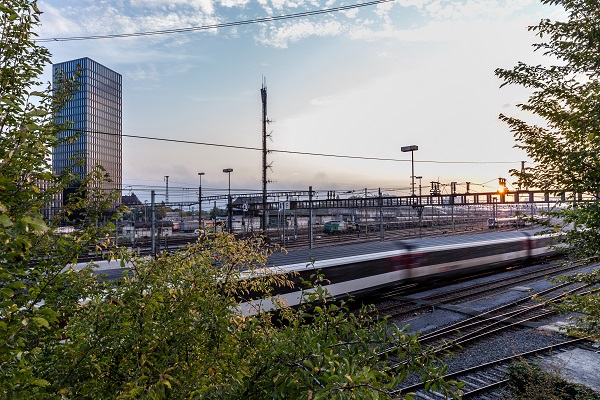 The building is close to the main transport axes.