The new headquarters of Rhiienergie AG at Kantonsstrasse was built in 2019-2020 in Tamins. It houses offices warehouses, workshops and garages. With its simple, modern lines, the...

Architect Bruno Krucker
``We should be more radical when it comes to sustainability.``
The new headquarters of Rhiienergie AG at Kantonsstrasse was built in 2019-2020 in Tamins. It houses offices, warehouses, workshops and garages. Its simple modern lines, the use of wood cladding and integrated PV plans on both roof and facade, allow the building to blend in well with its environment.
The photovoltaic modules are fully integrated into the facade through custom-made photovoltaic modules for creative building integration by Ertex Solartechnik GmbH and also into the roof thanks to Megasol InDach solar tiles and represent Rhiienergie AG's interest in innovative energy concepts
Thanks to the intensive cooperation between the architects, the client and all the planners and specialists involved, both the preliminary design and the construction project phases were able to meet the required targets in terms of cost, quality, project design and detailing.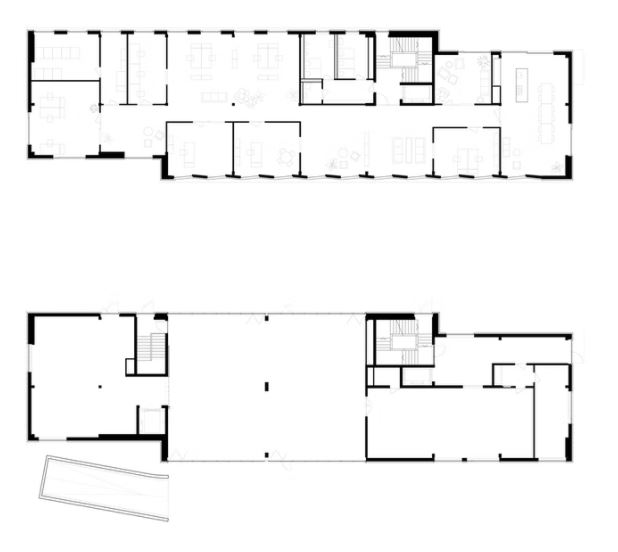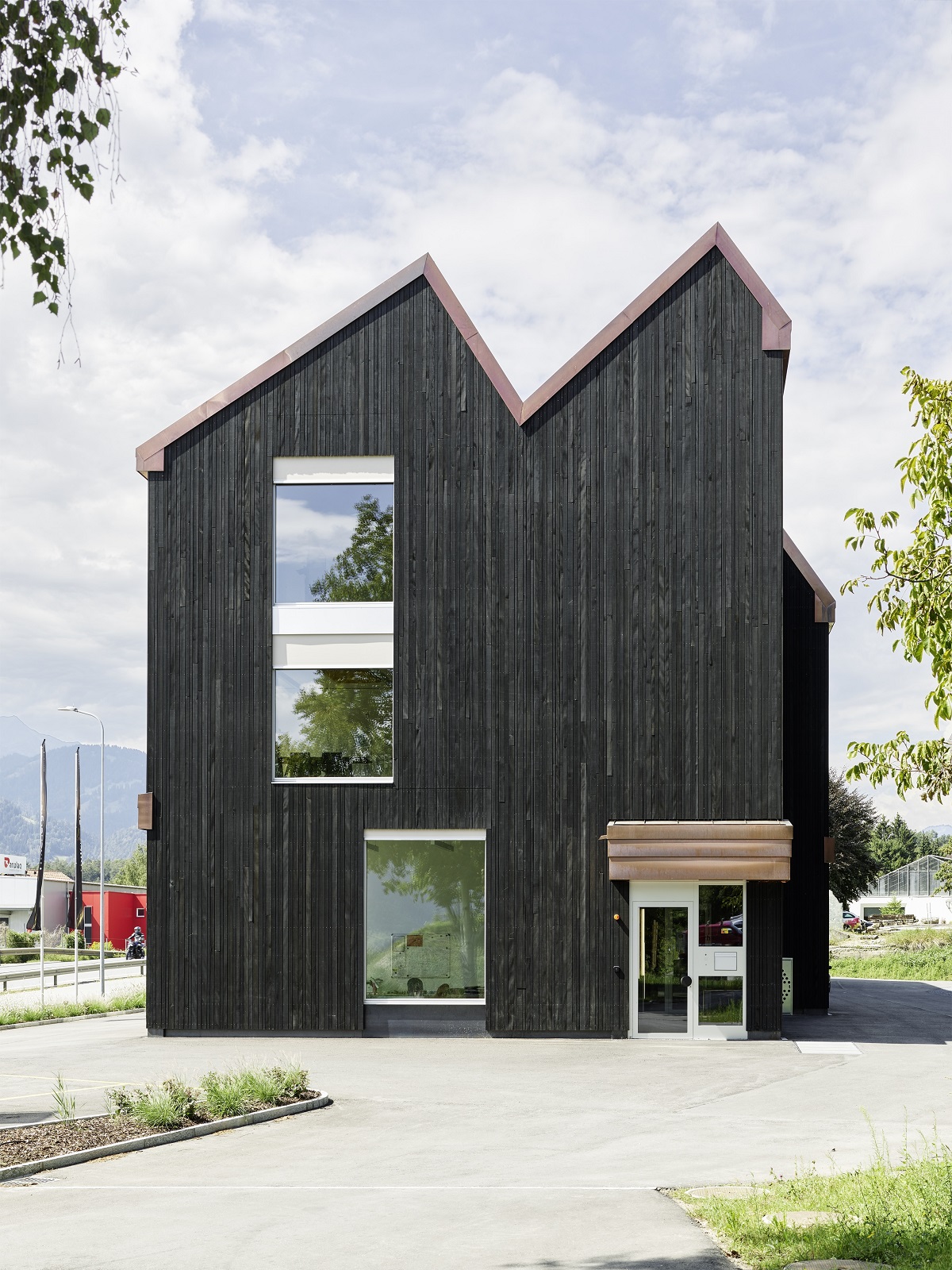 View of the east facade of the building.
Photovoltaic modules are used as decorative elements.
| | | |
| --- | --- | --- |
| | | |
| Active solar surface | 371m² | 96m² |
| Active solar surface ratio | >75% | 25-50% |
| Peak power | 66.3 kWp | 8.8 kWp |
| Building skin application | Solar tiles | Cold facade |
| | | |
| --- | --- | --- |
| | | |
| Storage | – | – |
kWh
Source: Solaragentur, Schweizer Solarpreis 2021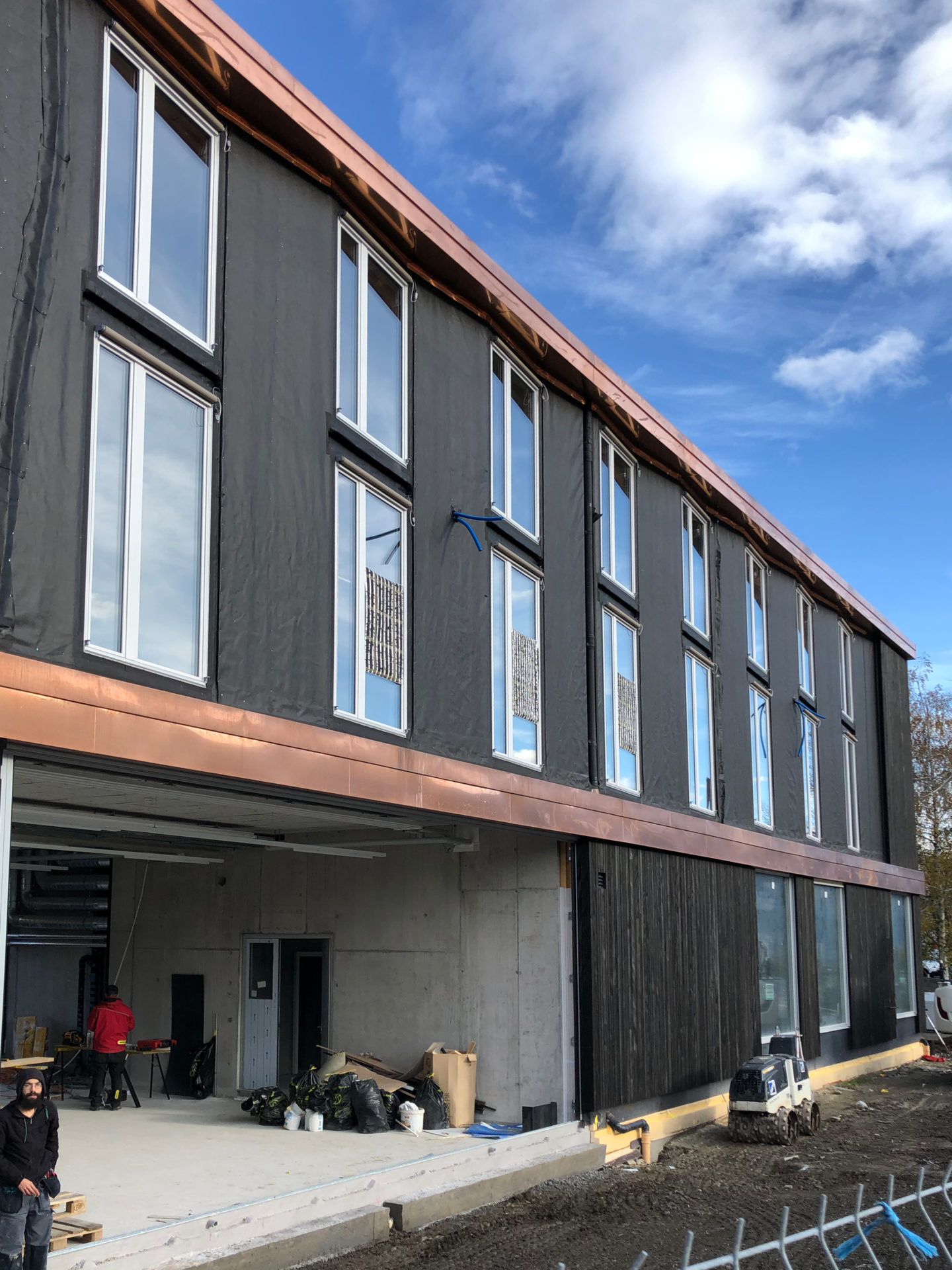 Preparation of the facade for the installation of photovoltaic modules.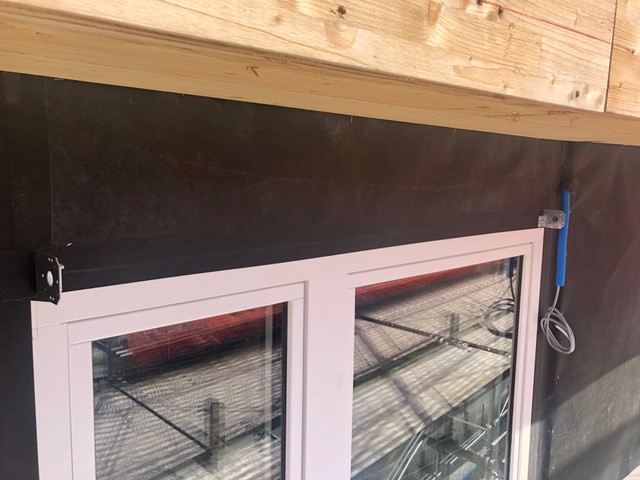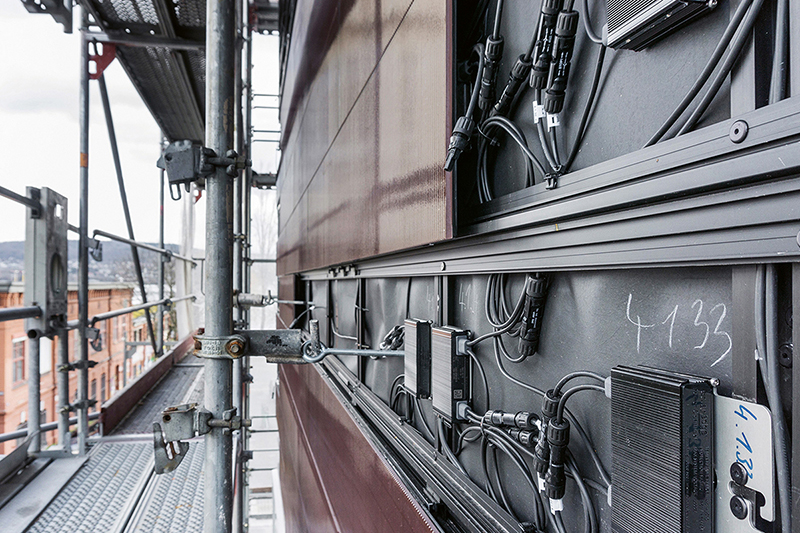 Installation of photovoltaic modules
The building's load-bearing structure combines simplicity and solidity: the exposed wooden roof structure rests on concrete beams, which in turn are supported by rafters and the staircase walls. The concrete core adds structural stability. If the building were to change use, all the levels of the structure could be reconfigured from scratch without much expense.
The roof and facade are both clad with prefabricated wooden elements. The roof looks like a sawtooth roof, but in reality it is not as such because both sides are closed. The sloping south side is covered with photovoltaic tiles. Between the windows of the south facade, instead of dark wood panels, are used screen-printed photovoltaic modules.
The photovoltaic bands protrude slightly from the facade to face exactly south, while the windows and doors are oriented slightly east, creating a "folded" facade.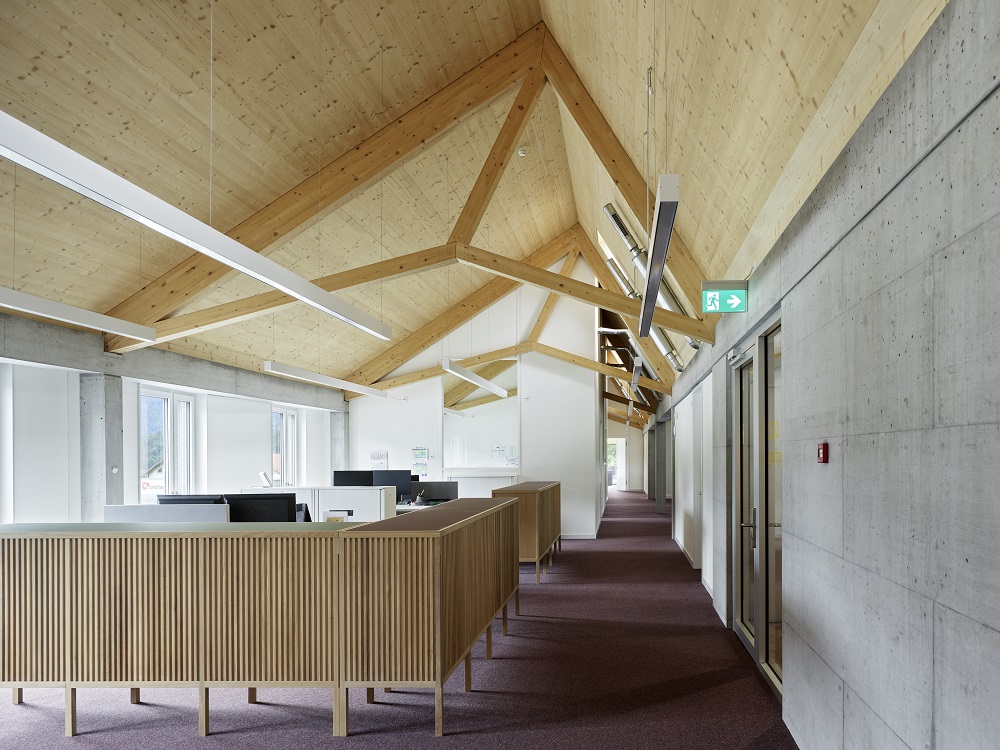 Exposed wooden supporting structure.