The 3S solar parapet is tailor-made for the specific balcony. Double-sided photovoltaic modules with active cells on both sides are used to optimise energy production.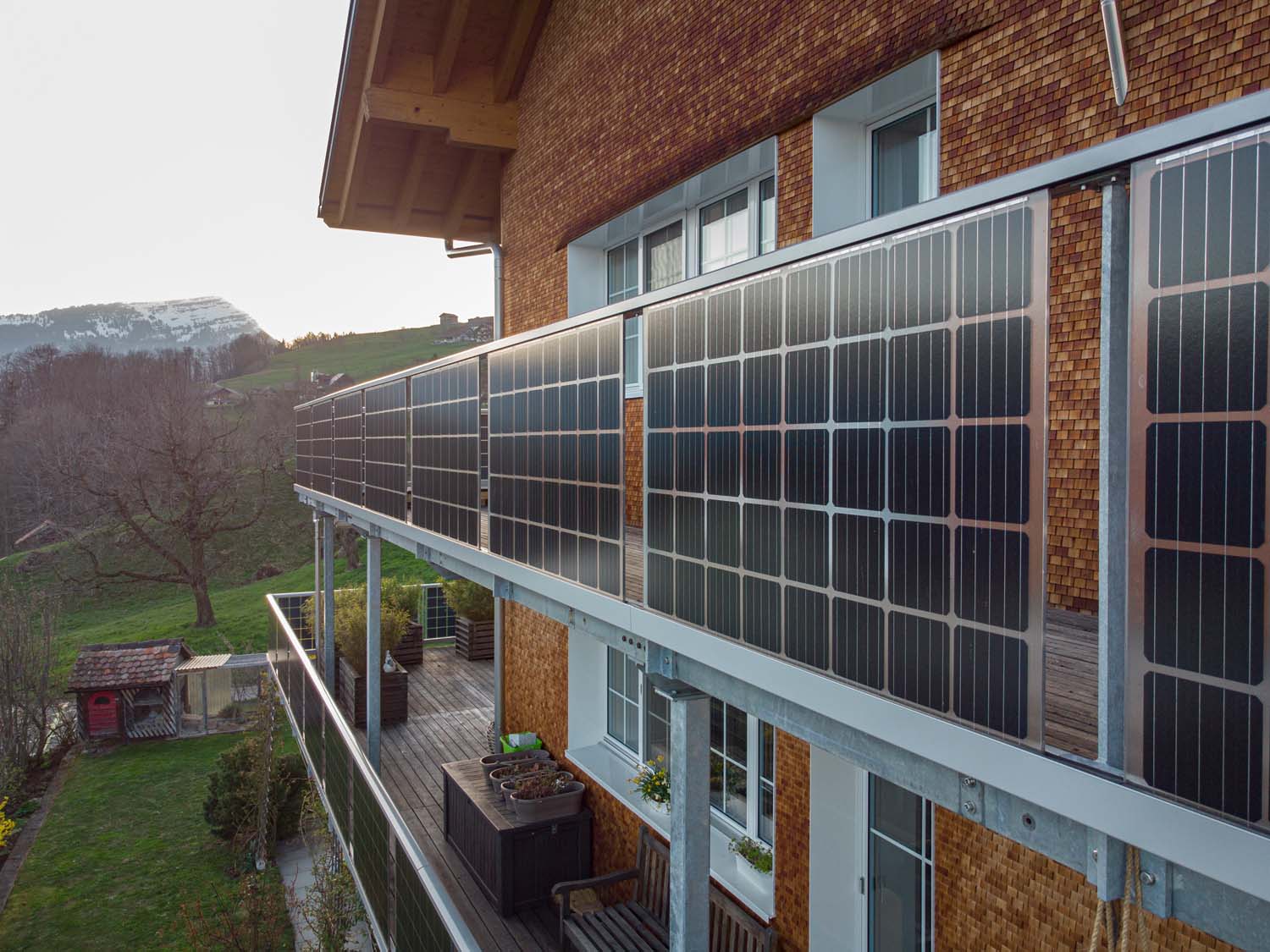 Thanks to the filling rails and ending elements, it is possible to construct parapets of any size. The distances between the modules and other elements are determined according to current standards to ensure the safety of users. Photo: Daniel Baggenstos Photographs.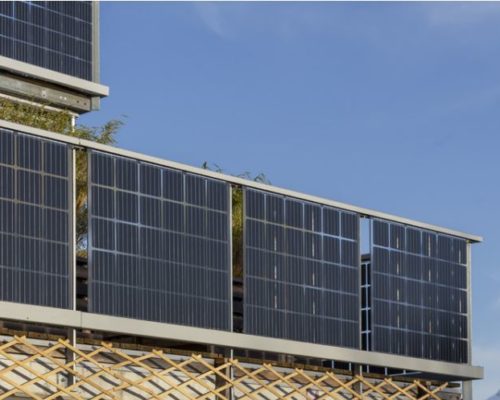 The 3S solar parapet complies with the stringent requirements for anti-fall glazing according to DIN 18008-4:2013. As well as the applicable SIA standards. Source: 3S Swiss Solar Solutions.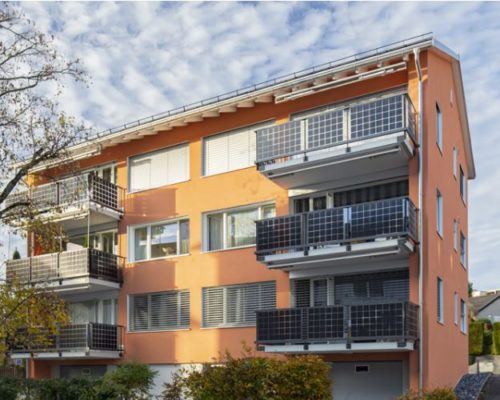 The 3S solar parapet has no visible connection elements or cables, which are instead integrated into the bottom rail. This solution provides a handrail without electrical components. Source: 3S Swiss Solar Solutions.