On the 4th of December 2017 the City of Lugano began the construction of a new multi-functional centre in...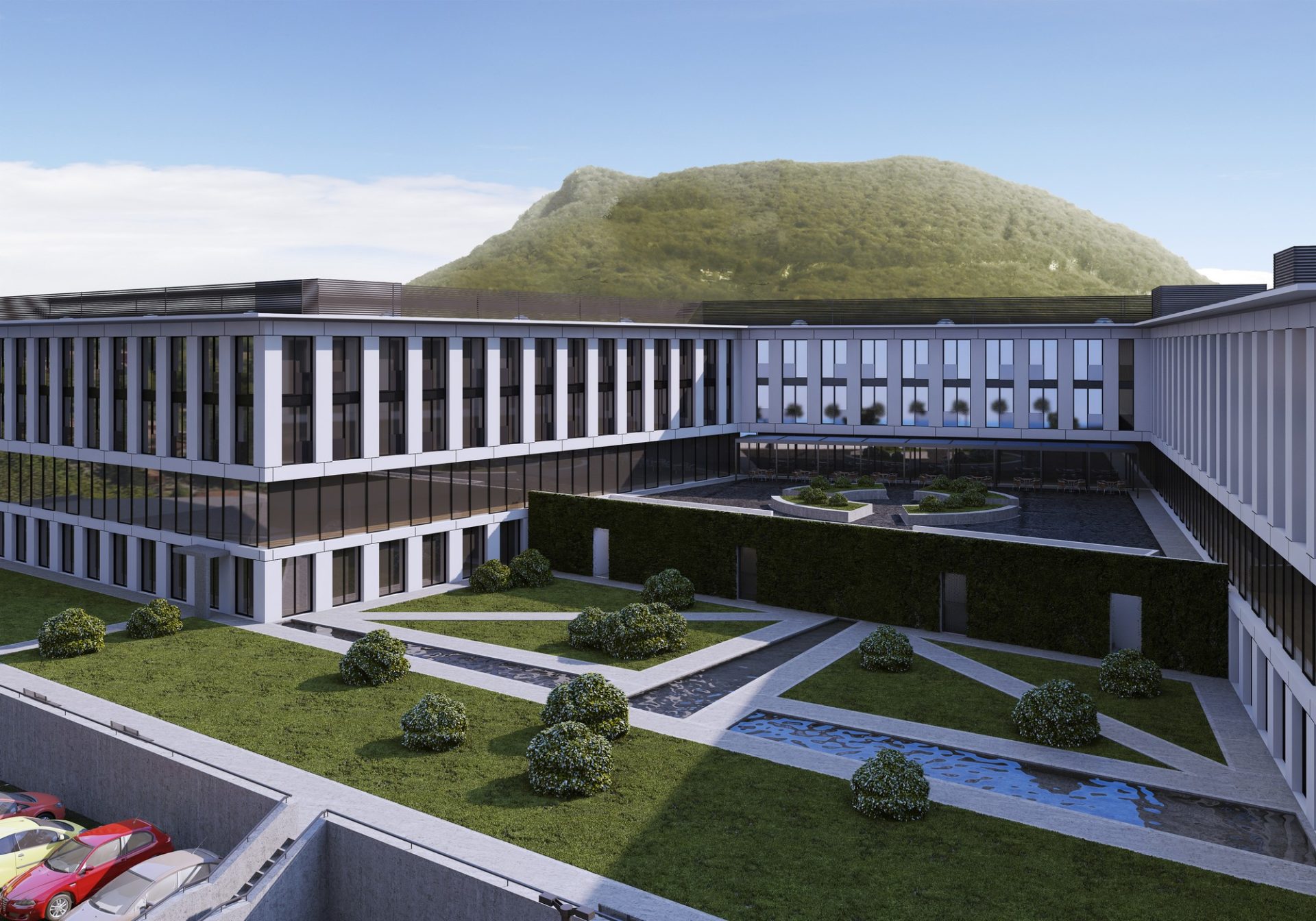 Project rendering – pedestrian access
On the 4th of December 2017 the City of Lugano began the construction of a new multi-functional centre in Pregassona.
This is a very important project for the City of Lugano as it will host:
a medical residence for elderly people with 114 beds;
a day care centre for senile dementia patients;
the new headquarters of the Municipal Social Welfare Service (SAS);
and a day-care centre.
The project also includes an important redevelopment of the area through public spaces accessible to the entire population.
On March 14, 2019, the City Council decided to replace the planned cladding of the facades, from fibre-cement slabs to integrated photovoltaic modules. With this decision, the MFC-Pregassona will become the public building in Ticino with the largest facade-integrated photovoltaic installation.
The technical and energy aspects of this installation are the subject of a joint study between the City, AIL SA, SUPSI and the manufacturer of the PV modules.
History
The construction of the new elderly residence and multi-functional centre of Pregassona is the result of a construction process started by the then Municipality of Pregassona and taken over in 2004 by the City of Lugano.
In 2008 the project was the subject of analysis through a competition involving 38 professional architects. From October 2009, after the necessary competition process, the architectural firm Mario Campi e Associati of Lugano, winners of the competition with the "Twins" project, were able to further develop their assignment.
In 2015 a competition was launched for the assignment of general contractor works, which was assigned to the Garzoni-RdE consortium.
The construction work started on 4 December 2017 and is currently underway.
The inauguration of the new multi-functional centre is scheduled for the autumn of 2021.
Project description – architectural aspects
City planning
The new multi-functional centre of Pregassona is part of a city context without major urban elements; therefore, this new project is proposed as a significant element of the built landscape, an architecture that wants to strengthen the meaning and character of the area.
Consequently, the design of the new centre presents its access areas and the other spaces in front of the elderly residence as public places, positioned along the historical link between the Cornaredo neighbourhood and the old core of Pregassona. This allows to create green spaces for meeting and communication, as well as new connections with the other public spaces of the neighbourhood.
The attention paid to the topography favours a respectful inclusion of the volume of the new MFC-Pregassona in the built landscape, clarifying its identity, public function and social character.
Materialisation of the facade
The facades are made of photovoltaic modules interposed with aluminium windows and blinds made of synthetic material.