Flexibility is the winning card of DOMA FLEX large-area collectors. Available in any shape and size, they can be easily adapted to every need.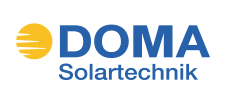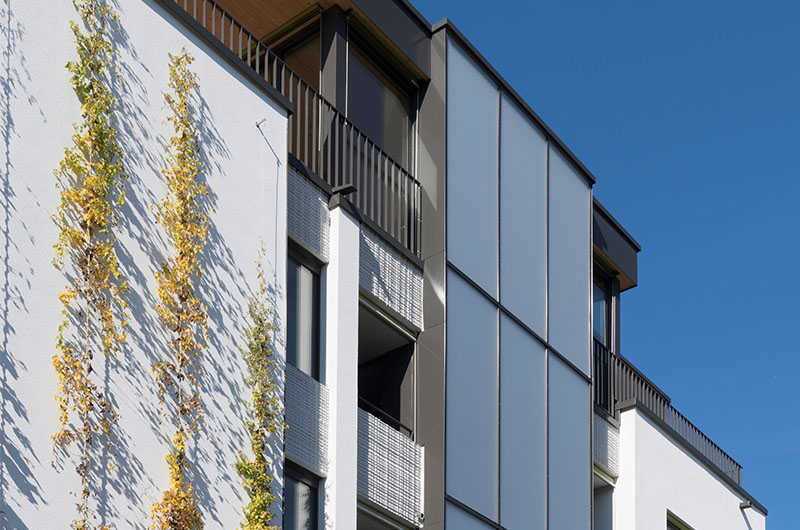 Facade-integrated DOMA Flex solar thermal collectors with a top layer of Kromatix™. Credits: beat kaempfen ag.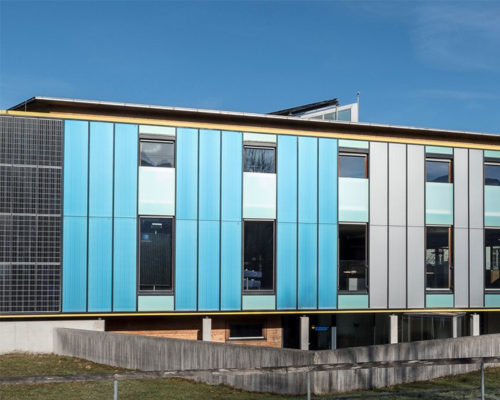 In the DOMA Solartechnik Headquarter, the heating and hot water demands are covered exclusively by renewable energy. Blue, grey and gold Kromatix™ covered Doma Flex collectors are used on the facades. Source: swissinso.com.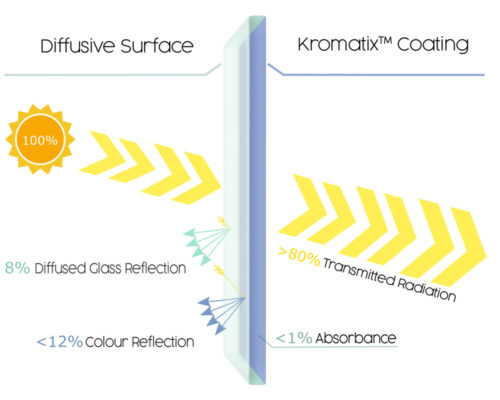 Kromatix™glass is obtained by combining two different surface treatments: a multilayered coating is applied on the inner glass surface and the outer glass surface is treated to prevent glare effects and to reinforce the masking effect of the solar devices technical parts. Learn more: https://www.swissinso.com/technology