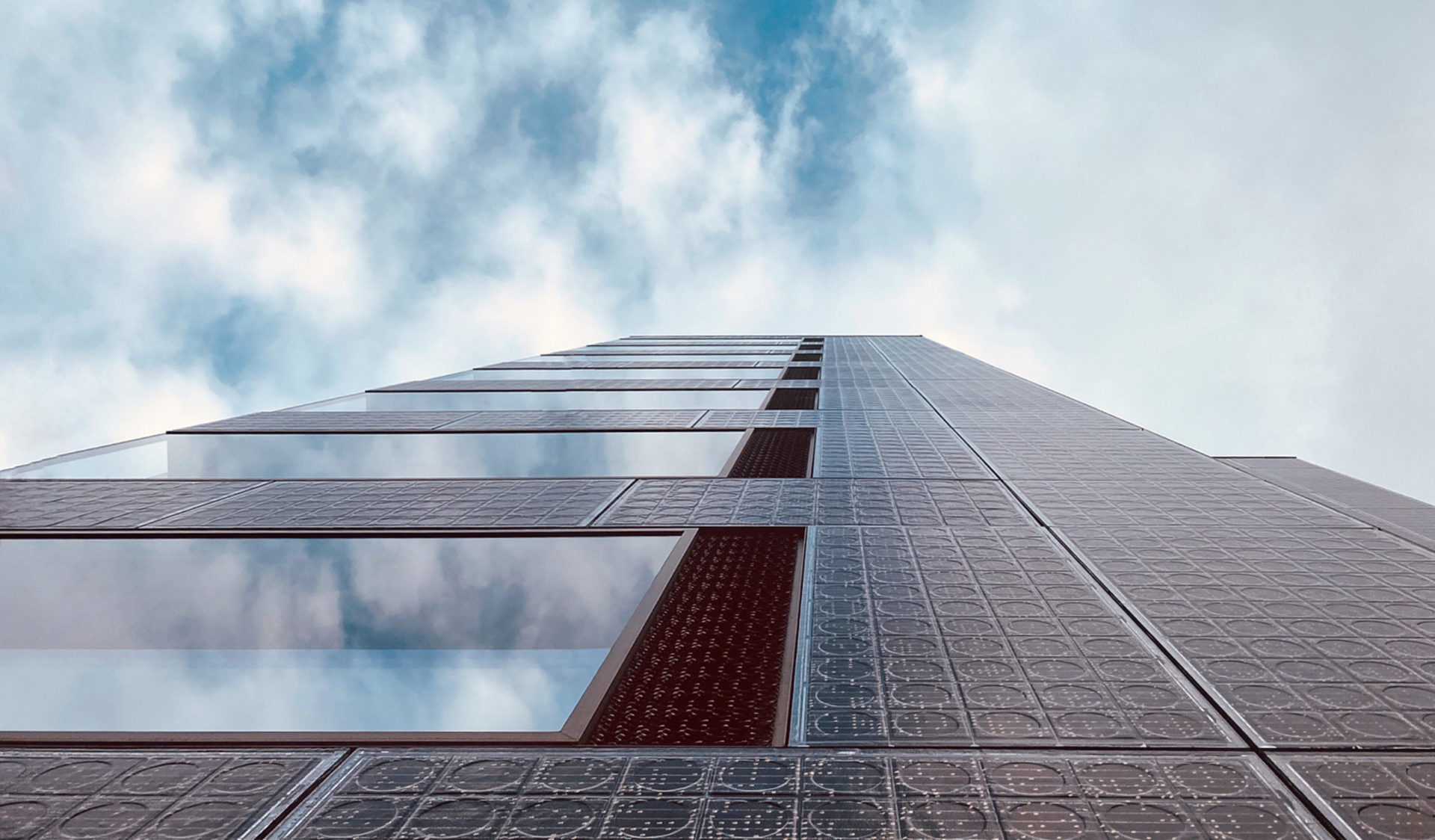 Office for Environment and Energy (AUE), Basel, BIPV facade designed with SEEN Elements. Credits: Jessenvollenweider Architektur AG.
Author: Dr. Virginie Le Caër, Esquisse Solaire Sàrl
On November 1, 2021, the Office for Environment and Energy (AUE) started operations at its new site at Spiegelgasse in Basel.
Exemplary from an energy and structural perspective, this administrative building by Jessenvollenweider Architektur Basel is a flagship project for sustainable construction in Basel.
Thanks to an optimized building concept and a fully integrated photovoltaic facade (BIPV), the 8-story building, sheltering a cafeteria, reception, meeting room, and offices for 74 workstations, meets Minergie-A-ECO requirements.
The 1,141 m2 BIPV facade with an installed power of about 147 kWp delivers about 45 MWh/year, thus covering the entire building's electricity needs.
To meet the aesthetic requirements imposed by a city center location, the photovoltaic (PV) modules have been assembled with SEEN Elements and a special structured glass of Crea-Glass Unterseen.