PV glazing has been designed to play an essential architectural function and to replace conventional non active building materials.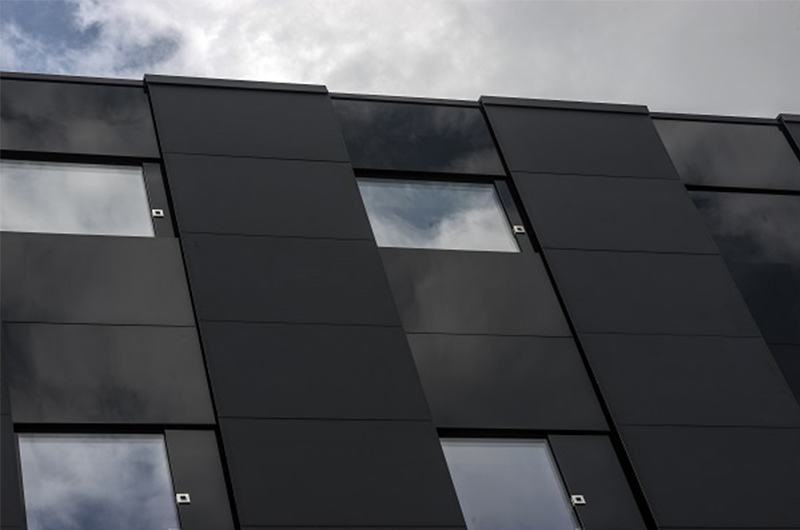 The facade cladding is made of customizable ISSOL PV modules. More than just producing electricity, PV glazing can be used as an essential part of the building envelope making it watertight, insulated and protected from the sun and the weather. Photo: Luciano Carugo.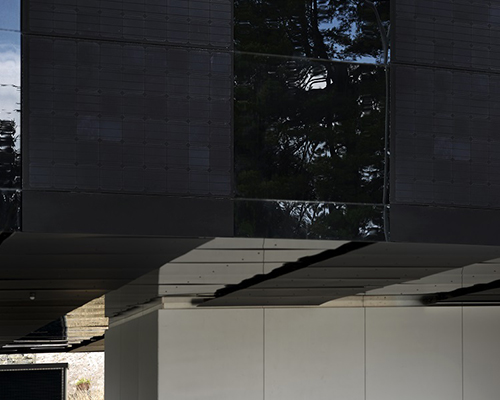 At certain times of the day the photovoltaic cells can be just seen behind the coloured glass. Photo: Luciano Carugo.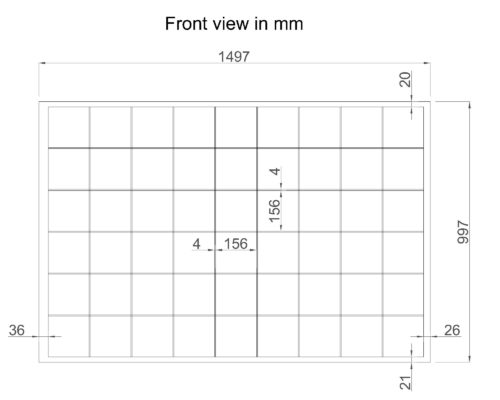 Dimensions of the photovoltaic module which was custom made for the deltaROSSO project. Credits: ISSOL Switzerland SA