Architect Dieter Dietz
"These houses offer a frame for the living. Like a canvas is drawn into space that awaits life to complete itself. Users will further define visual and spatial articulation."
The client requested a design which fostered the coexistence of shared and individual living spaces to provide an opportunity to live independently within a community of friends and their families. In response to the brief, the refurbishment of one of the 19th-century buildings, formerly a press-house, and the design of a new house was proposed.
The project follows the prevailing characteristics of this rural site, where solitary volumes in conglomerates provide space and shelter for everyday activities. By adding a house and following the typology of a barn, a further gravitational mass has been added to the interplay of volumes among the trees. The garden remains the locus of identity, where the refurbished Pressoir (press-house) and the new Grange (barn) articulate an interstitial court in the uninterrupted landscape. The layout of each house is structured around a generous-sized room that serves as a social hub for the people living in both houses. Thus, the two houses can be inhabited as one common place. Likewise, each house can be individually occupied, as both Grange and Pressoir are suited as work-and- living environments with a plan that plays on interstitial thresholds of voids, doors, curtains and sliding panels that gradually negotiate between public and private spheres.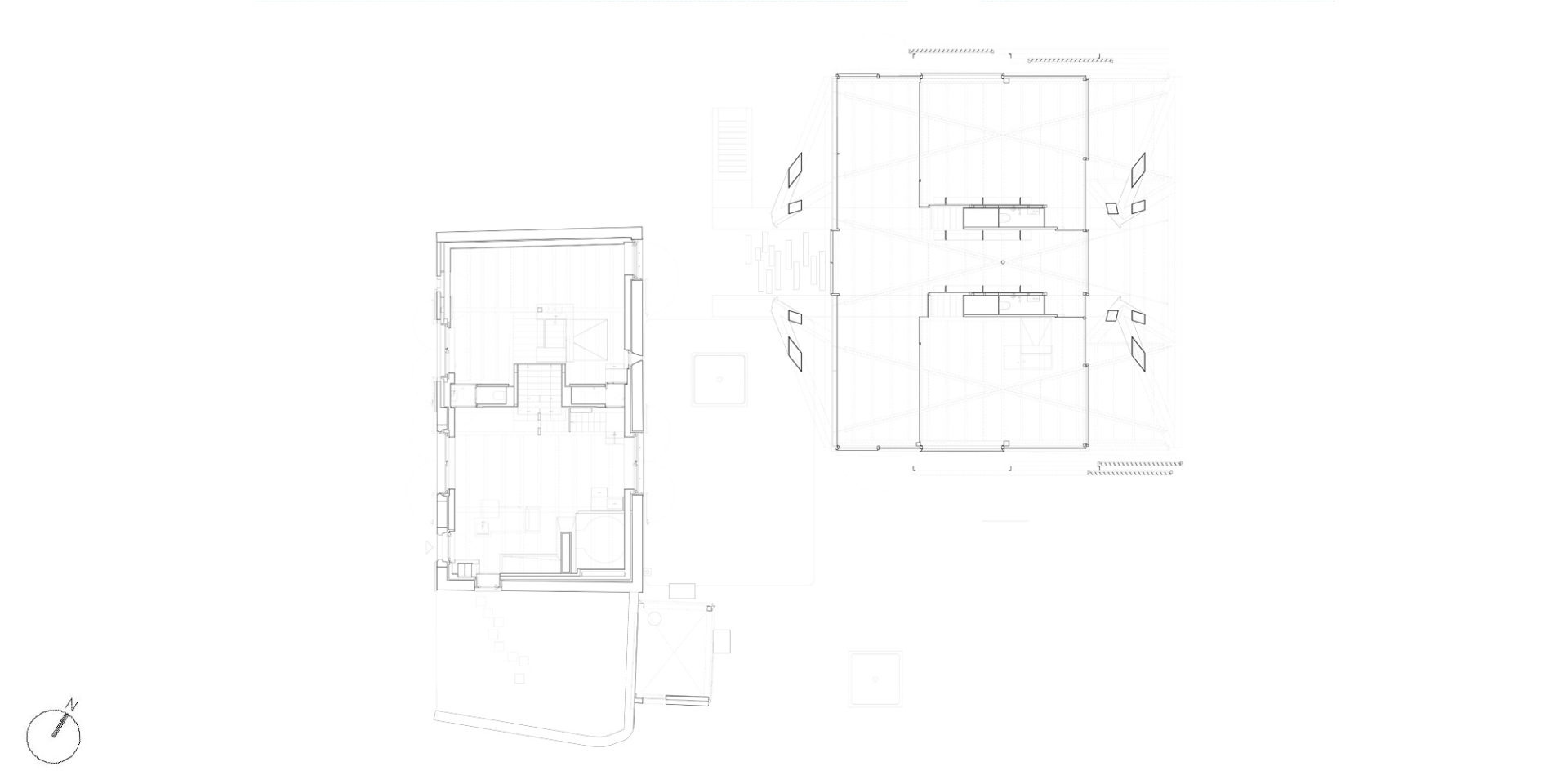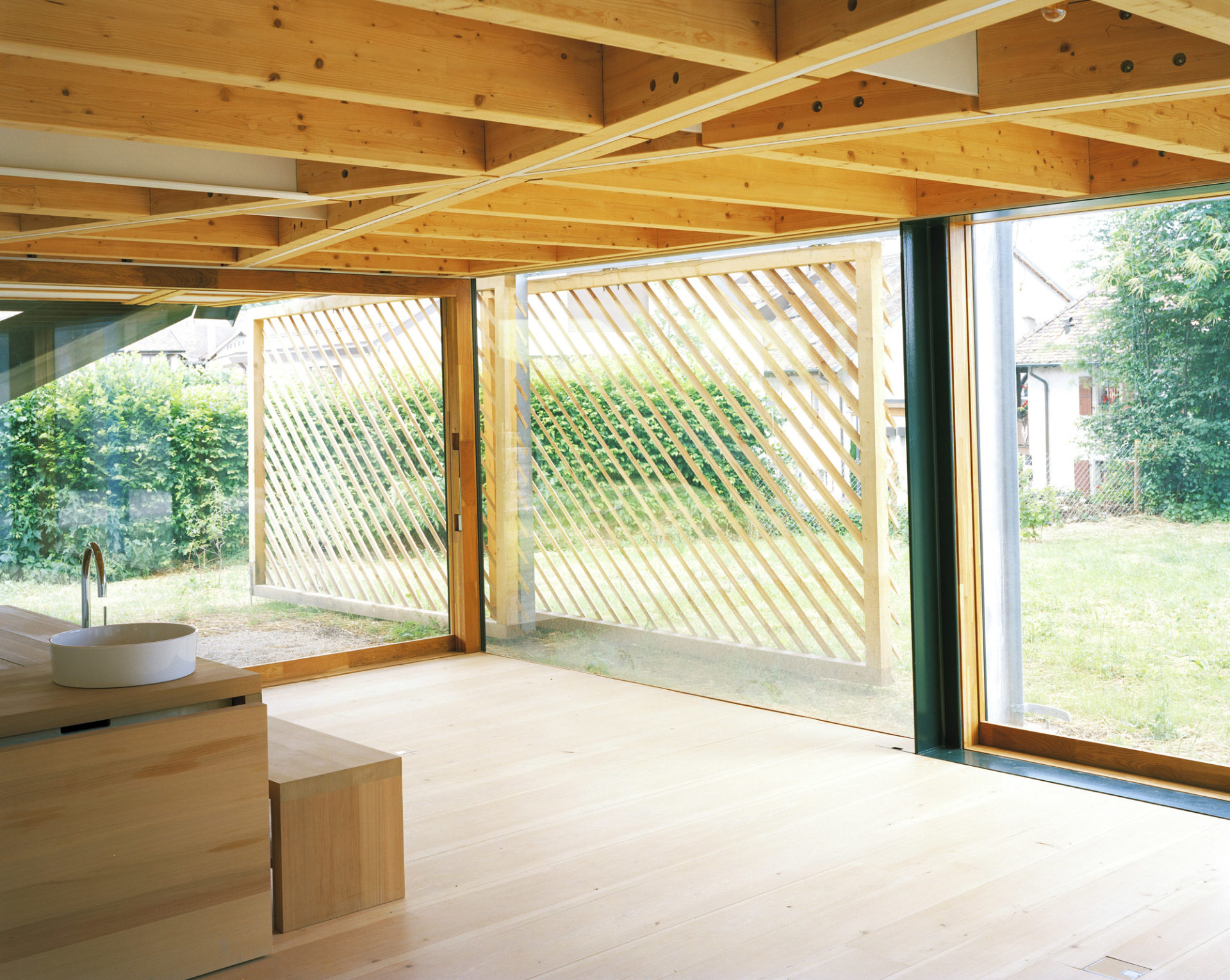 The two buildings orient themselves towards the Lemanic landscape, opening views onto the vineyards and the surrounding orchard.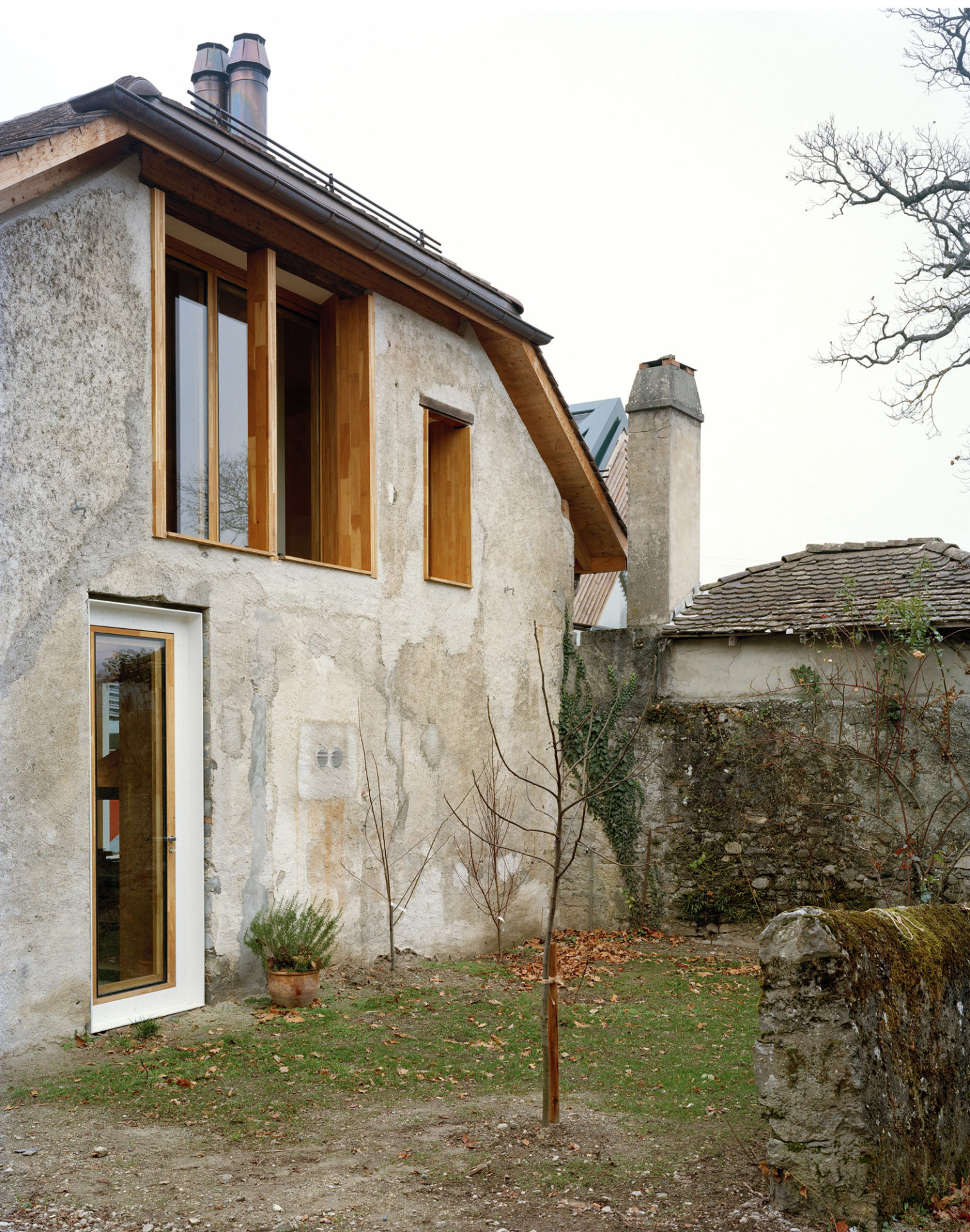 Through the use of materials, the renovated house holds on to its heritage.
| | | |
| --- | --- | --- |
| | | |
| Active solar surface | 227m² | – |
| Active solar surface ratio | >75% | – |
| Peak power | 20 kWp | – |
| Building skin application | Solar tiles | – |
| | | |
| --- | --- | --- |
| | | |
| Storage | – | – |
kWh/yr
Source: Hochparterre AG - Solaris #2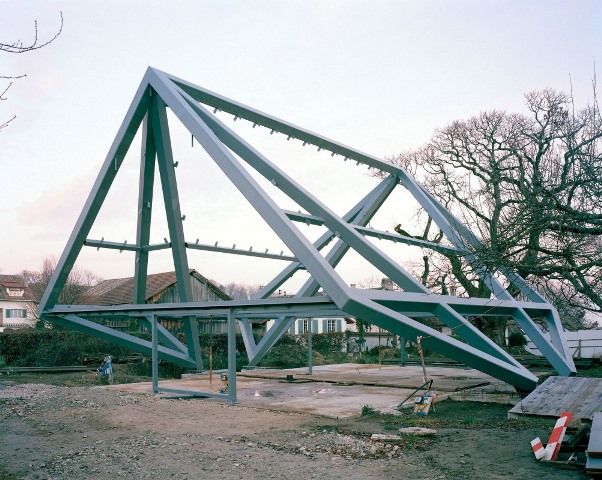 The solar roof is designed as a three-dimensional metal structure.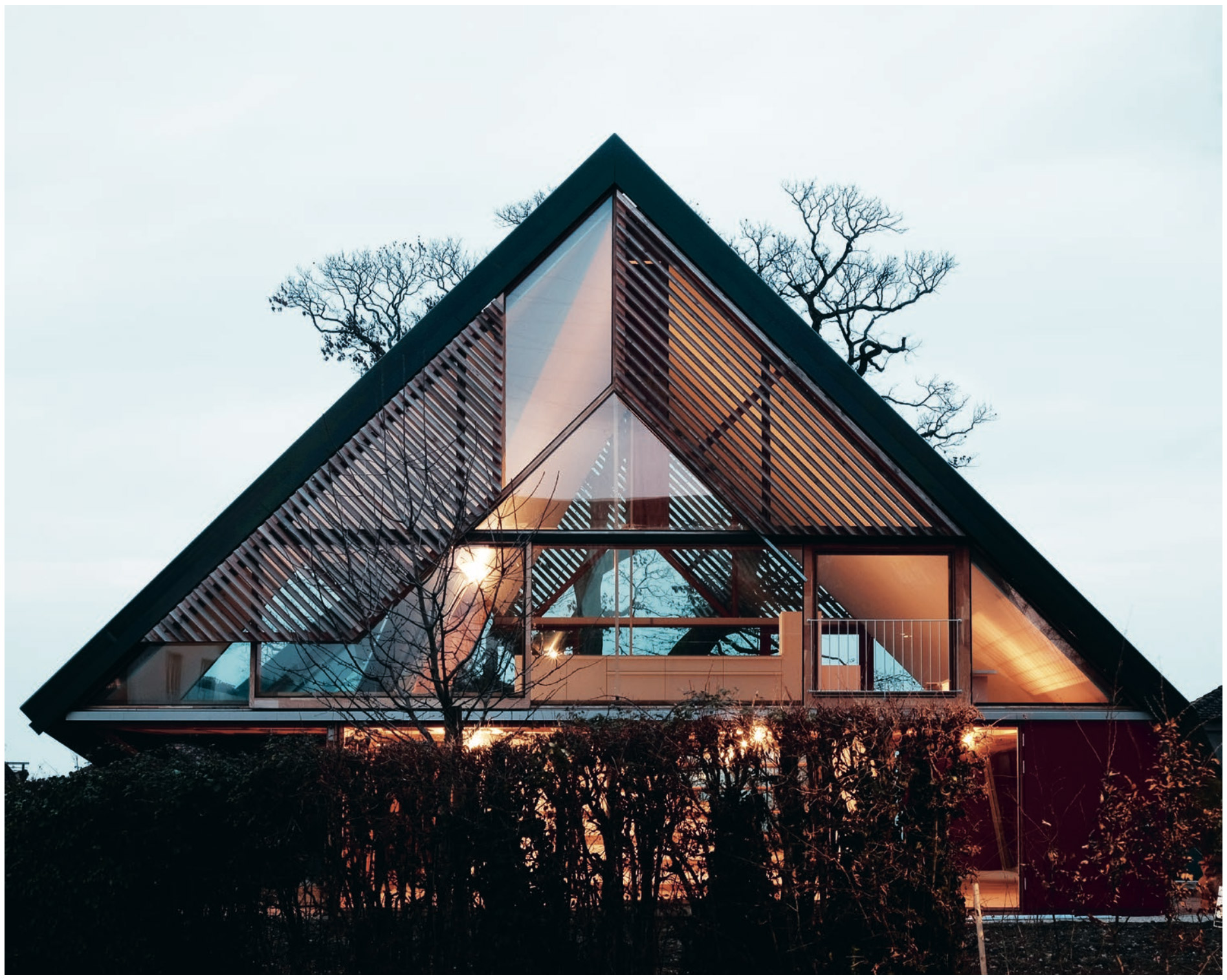 The new house's building envelope is made of a steel roof's structure and wooden framed windows.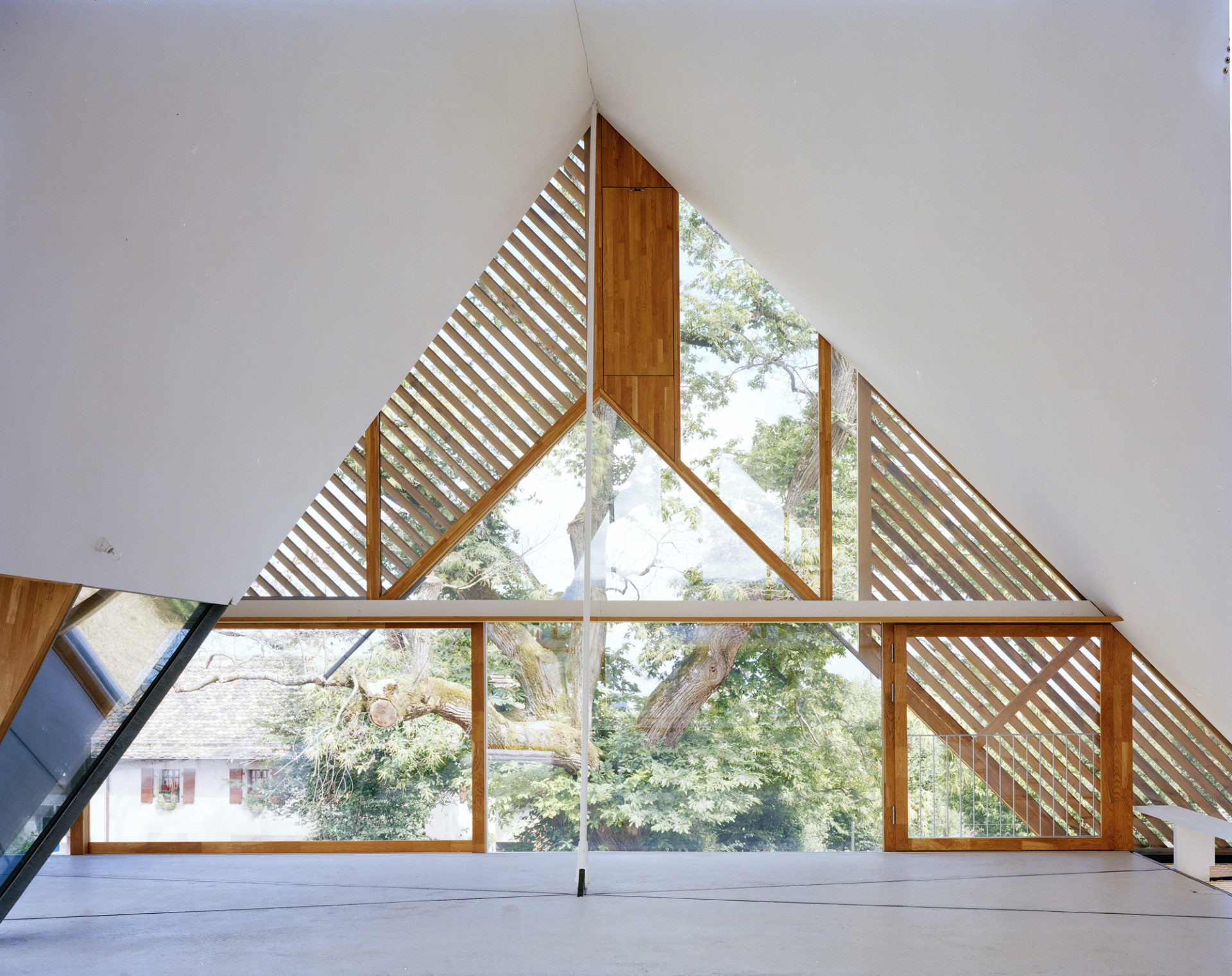 The perimeter surface of the building is largely transparent.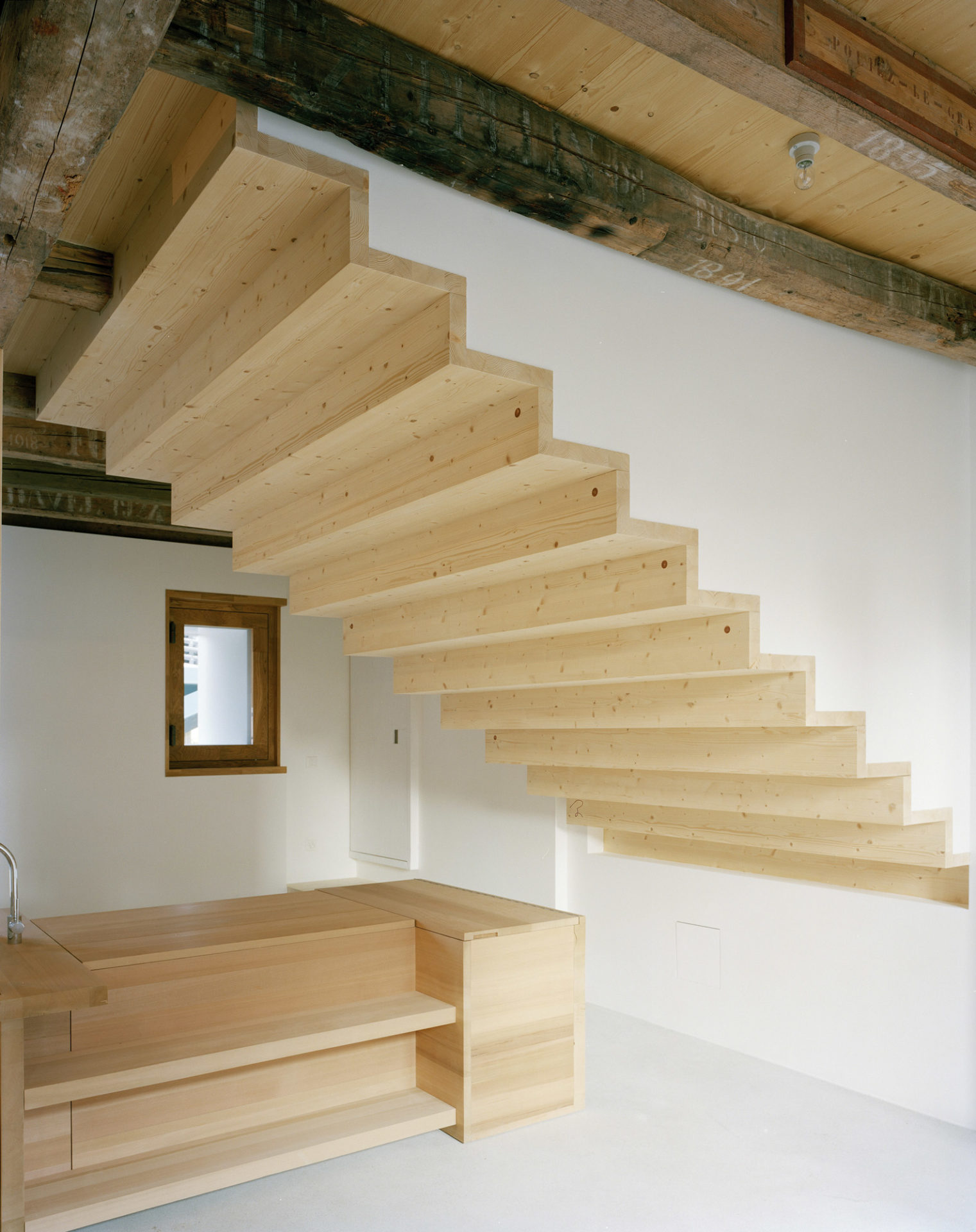 The press-house is fully refurbished while maintaining its original structure, walls and carpentry.
The building, the roof, the facade as well as the technology, merge into a distinctive multifunctional architectural solar envelope. Amidst the externally visible and supporting exoskeleton, which defines the shape of the house, there are 890 modules in three different lengths, each with up to six mono-crystalline photovoltaic cells between the double glass supports, fixed to a secondary metal structure with a simple clamping structure. These PV modules are complemented with 311 dummy modules to create a uniform appearance of the surfaces between the exoskeleton. For a better energy yield, the modules on the southwest and northeast facing roof surfaces were oriented to the south, resulting in a solar roof power output of abt. 20 kWp.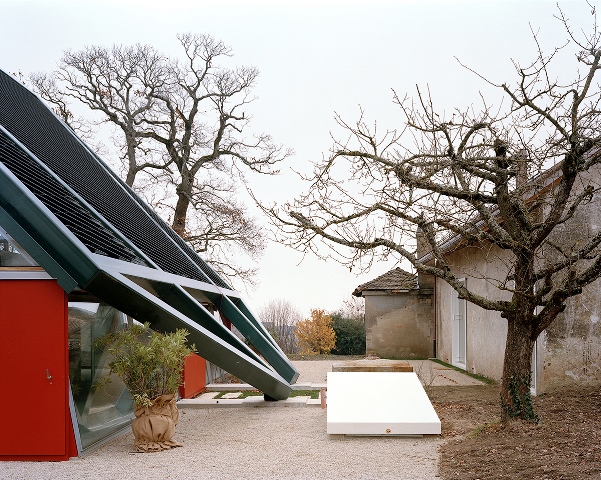 The modules between the hollow box sections were arranged rhythmically and sloped so that their edge, rather than the shiny surface, is visible. This gives the roof a lively expression, but at the same time harmonises with the tiles of the neighbouring houses.